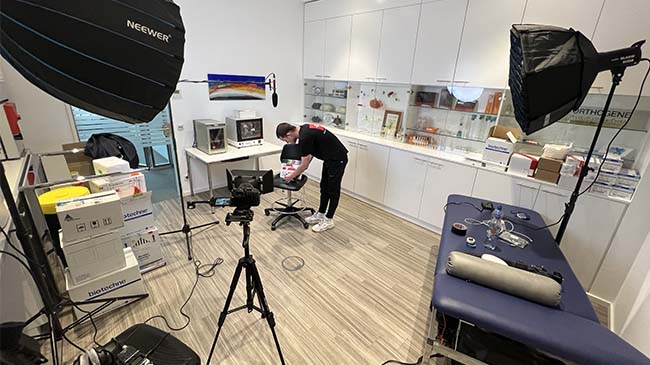 Rokafilms production Düsseldorf
Where is Düsseldorf and why rokafilms production went there ?
Rokafilms production went to Düsseldorf!
Düsseldorf is a the 7th biggest city in Germany and is located in the west of Germany. Rokafilms production went there to make an interview of Benjamin Wehling who works at Orthogen.
Orthogen is a privately held, research-based  biotech company. It was founded in Düsseldorf in Germany. Orthogen has developed patented medical platform technologies that are standardized and also very simple to use for, for example, targeted therapies in multiple field, like autologous and regenerative medicine. And yes, these proprietary applications span various research areas, including orthopedics and also veterinary medicine and aesthetics. Their mission is to discover and develop novel therapies to address the right medication for the people who need it. 
What roka loved about düsseldorf ?
We loved the city and it's architecture.Flo is actually a huge fan of the Japanese culture and you must know that Düsseldorf is quit famous for the Japanese community that live there. According to wikipedia, in 2008, there were 11'000 Japanese people living there. We went to visit one of the temple called Miso Hungry and it was very beautiful. Rokafilms production also went to eat a nice ramen in the famous hammerman strasse where all the best restaurant are.
Rokafilms just finished then its third interview around Germany and is going to be back on track in July and August to shoot some other videos. After Joachim in Trier, Beat in Nürtingen and now Benjamin in Düsseldorf, we could say that we were very lucky to have this project.
See you soon for some more adventures 
The roka team