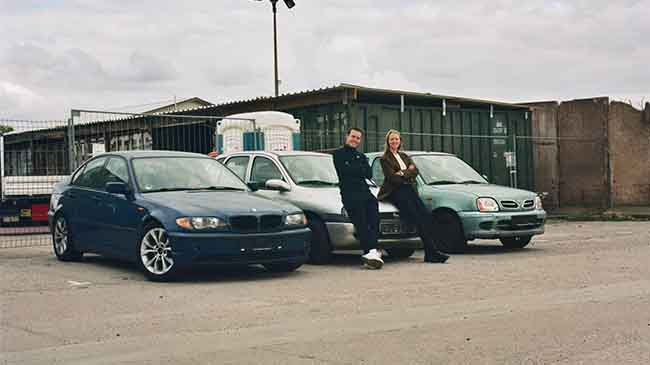 Roka berlin bolt
Roka Berlin Bolt . Why everybody in the roka team keep saying that.Actually it's quit simple. Last week, roka was working with bolt the car company once again. We had the chance to go to a recycling area where three of the car from the campaign  » Ditch your car  » were being recycled. Our mission was to take some footages of the car before and after the process.
But what was this "Ditch your car" campaign ?
Bolt had launch a campaign last April called  » Ditch your car « . The message is simple. Exchange your car against Bolt credits. If you have an old car or a car that you don't want anymore, you can exchange it against bolt credits. 
WAIT, WHY WOULD I EXCHANGE MY CAR ?
Nowadays a car is costing you a lot of money, for example insurance, reparation, gas, etc. But also it costs you a lot of time. Did you know that you spend in average 62 hours in traffic. And this is without counting the minutes you lose while looking for a car parc. The car was considered as freedom in the 80's but nowadays, can we say it's more like a prison ?
Also regarding the ecological point of view, the car is a disaster for the planet. From the construction of the vehicle until the end of more than 200'000 km, how much do you think it pollutes ? We don't have the answer and we don't want to take side, but just ask ourself about our way of living. 
Can we see some picture of the old used berlin car that bolt and roka shoot ?
Here is a small carrousel about the cars we shoot. Also if you want to check our latest project in
Düsseldorf
you can click on the video down bellow. Oh and also there is a link to our
instagram
account if you want to be informed about the incoming project.
Thank you for taking the time to read our article and we wish you a wonderful day from Berlin. 
Swann and Flo, the roka team