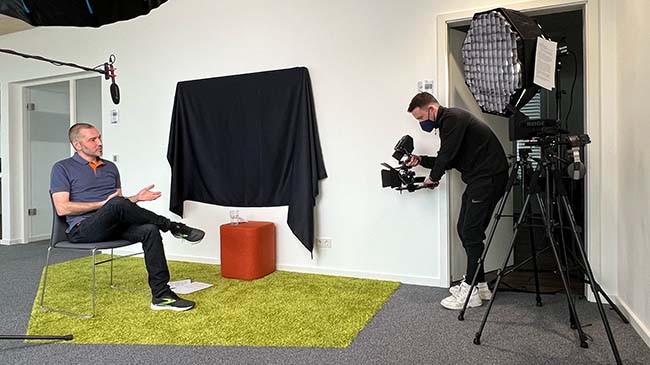 rokafilms interview of joachim
Rokafilms interviews Joachim! We are happy to tell you that our first interview went well and we had the pleasure to interview Joachim. We have been staying in Trier (near Luxembourg) for two nights and we really love the city. It is a very authentic and very warm city. We had the time to visit the famous Porta Nigra and it was really worth it.
Joachim's start up is active in the software's industry and is, for example, working with Microsoft. It's actually not really a start-up anymore as it has more than 20 years of activity but the feeling we had while being inside the company was very like it just launched its company. Everything was super new and modern, the light system was incredible and the mood they create was very warm.
The design was fresh and the color were perfect matching with each other. A mix of orange, green and light grey gave this special energy of creativity and innovation. It actually makes us remember of Y-Parc in Switzerland.
What is the name of the company ?
The company we interviewed was JAM Software. JAM software is passionate to provide high-quality solutions in software development. They are expert in this domain and are highly dedicated developers to ensure a high quality solutions for system and software.
Next week, rokafilms will go even souther than Trier and is going to Nürtingen. Rokafilms will have the chance to interview Beat Baumgärtner about his family « Unternehmen » Hagebau Gebe. Ott. It will take us 8 hours train to go there and we are ready for this new challenge because roka is always passionate, enthusiastic and determined. You can check our article about those testimonial interviews there.
See you soon for the rest of the interviews,.
The rokafilms team