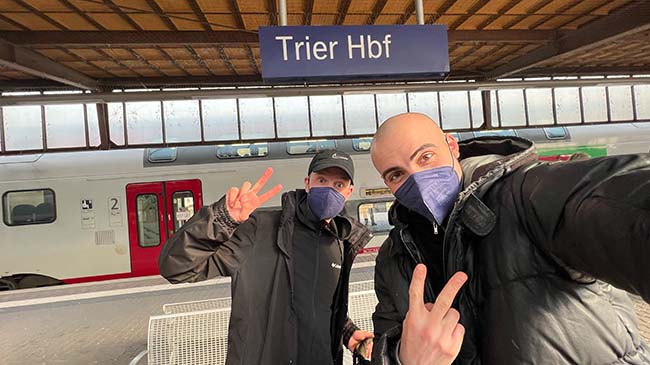 Roka ON A « train trip tour »
Hi everyone!
This next month, roka is going for a kind of road trip but by train, so it's more like a train trip we could say, right ? 
Anyway, we are gonna go in 5 different cities of Germany to make 5 different interviews!
Where are we going do you ask yourself ?
The answer is « surprise » 😉 
You thought I was kidding, actually, yes and no, we know only 4 of the 5 cities yet and we can tell you that we are gonna be in 
Trier
Nürtingen
Düsseldorf
Oldenburg
We will let you know how it went and we hope you are all doing great.
By the way, if you want to catch us for a coffee or a drink in those town, it would be our pleasure.
See you soon,
the roka team