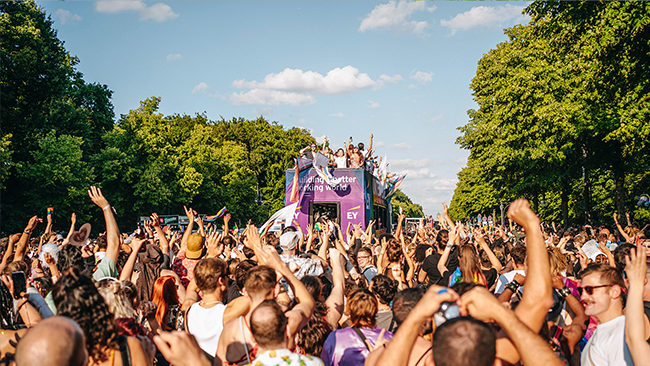 ROKA AFTERMOVIE BERLIN CSD
roka JUST FINISHED THE BERLIN CSD AFTERMOVIE
Hello everyone, we are happy to let you you know that we, Flo and Swann, just released our first event after movie and this is the roka after movie Berlin CSD.. We spent one day for the video shoot and it was really intense but so interesting and inspiring. Each of us had one camera, one close angle and the other one wide angle. We also put a stabiliser on the wide angle to catch the best footages. But the question is, what is the Berlin CSD ?
CSD = CHRISTOPHER STREET DAY and the aftermovie
The Christopher street day was created in 1979 here in Berlin and its aim is to demonstrate and promote for equal rights and equal treatment for LGBT people, as well as celebrate the pride in Gay and Lesbian Culture. How many people were at the parade you may ask ?
1'000'000 People took part
Yes 1 million people took part of it and there were 46 cars with music and people dancing on it. This was such a big event and the people were all in such a good vibes. If you are not from Berlin and you want to experience something unique, then this is definitely the right event and moment to come. We hope we will meet you next time 🙂
The roka's aftermovie in question
Just bellow you can find the video we are speaking about and also there is a link to our instagram account where you can check some other project and also what we are currently doing. It would make us happy if you go check our work on this platform as well. Anyway, thank you for reading this article and we will keep you posted for incoming projects and videos. See you soon, 
The rokateam