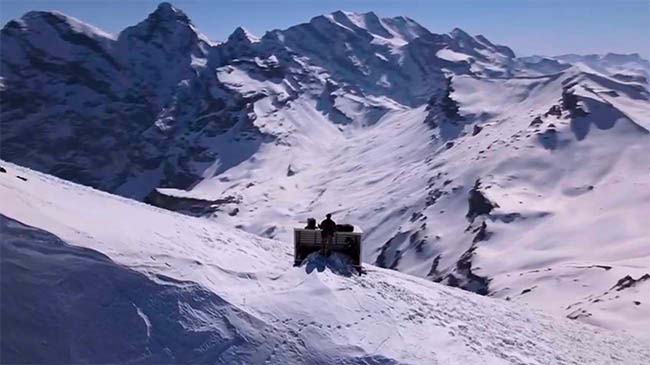 The first seed of roka
Once upon a time, a group of two friends, Swann and Florent decided to go on vacation for a weekend. It was in the beginning of april, the weather was cold but the sun was shinning and warming up every person who would walk in his sunlight. The day of their arrivng in the youth hostel, the two boys received a call from a stranger saying that they had to prepare a video/teaser for a music event …
This story is the actual story of the first seed of Roka. Flo and Swann. at the moment were just two best-friends doing some video project togheter. They hadn't done anything very big togheter at that moment. But this day, the 3 April of 2021, everythings changes and their would be no going back. 
On this weekend, they had in mind to completely switch to a different level of production. From a small duo having some fun doing some videos they wanted to go to the next stage, something specail, something with a strong story, something with a message and most of all, something professionnal.
Gathering their best gears, a stabiliser Ronin SC, a drone DJI mavic air 2, a camera DSLR GH5 with 3 differents optics (45mm, 7/14mm, 12/40mm). They were ready to take this challenge. 
They had two days to shoot at 4 differents spots. First day they had to shoot the father of Swann in his garden with the little pupies. Then go to interlaken and take tha cable car to shoot some images of Swann walking in the mountains. But as the cable car is closing at 4PM, they would have to hurry up. Then the next day, the alarm clock was set at 4:30 AM so they could shoot a sunrise and pray the weather to be with them. And finally in the afternoon they would go back in the mountains to shoot some images of Swann preparing the DJ-set and playing the vinyle he received. 
It was a very stretch planning but they manage to do it and to deliver this video. After this excpetionnal journey, the seed was plant. Both of them knew that the time will come when this kind of weekends would be their daily routine. So from the 3 April of 2021 to the 3 december 2021, exactly 8 months, the seed was growing until it gave birth to Roka, the 4th of december. Actually the date are a bit modified but this is just for the story, please don't spread the word!